Better Best Friend Marketing is part of the Better Best Friend Brand of 5W Marketing.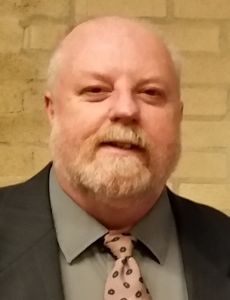 How it all began... I started 5W Marketing (5W = Who, What, Why, When & Where) in 1995 to help small business owners improve their bottom line with the use of business card directories and websites. This part of our business eventually became Web5W and more recently renamed as WebBBF to fit in with our "Better Best Friend" brand.
Our services have evolved with the times to include many business and personal services to solve some of the most common problems we all face today, Making Money and Saving Money. Along the way we started operating as Better Best Friend Marketing since that was more in line with our mission statement to Grow Your Business Better than a Best Friend Can!
We discovered a low cost service that saves time, money and hassle, plus its as easy as sending an email, yet stood out from the crowd because it was delivered straight to their home or office by the post office. And Everyone knows how good it feels to get something special in the mail (that's not a bill or advertising) because it shows that you care.

These Cards are High Quality Cards that Cost Less than store cards because they are Created Online with No Store Overhead. These Cards are Super Convenient because it's as Easy as Sending Email. We Do all the manual Printing, Stuffing, Addressing, Stamping and Delivering to the Post Office for You.

Yes, personalized Greeting Cards and Gifts from Send Out Cards can be the answer to Your marketing dream to increase Referrals and Repeat Sales because it makes it easy to keep in touch and capture that Top of Mind Awareness.
You can upload your handwriting and/or signature sample and photos too for that personal touch and schedule multiple follow up cards to be sent at specific times automatically so the entire Relationship Appreciation process is on auto-pilot. You can even schedule Birthday cards for every family member, which makes it easier to be considered "the family's agent" for generations to come. And isn't that why we went into business? To help families for years and years.

While your competition sends an occasional email that goes straight to the Spam or Trash folder, your hand delivered Greeting Card or Gift makes Your Prospect feel Special and Appreciated because they are.
There are literally thousands and thousands of greeting cards for every occasion and need to help Grow Your Business the Nice and Thoughtful Way.
Your Better Best Friend,
Lou Valliere